With recent changes in federal and state law, and growing consumer awareness, the long-dormant hemp industry may finally be able to take heed of George Washington's advice, "Make the most you can of [India Hemp] … The Hemp may be sown anywhere."1
Hemp has a long and varied history in the United States. Throughout his lifetime, George Washington cultivated hemp at his Mount Vernon Estate, and, for a time, Washington even considered replacing tobacco with hemp as the Estate's primary cash crop.2 Like Washington, Thomas Jefferson grew hemp at Monticello and his lesser-known Poplar Forest plantation.3 Both Founding Fathers primarily used the hemp cultivated on their property for making household items like clothing, rope, and fishing nets.
From the colonial era until 1970, hemp was routinely cultivated across the United States for industrial use. But, with the passage of the Controlled Substances Act ("CSA") in 1970, U.S. hemp production ceased.4 The CSA banned cannabis of any kind, eliminating any distinction between hemp and other types of cannabis. As a result, hemp production became illegal in the United States.
More recently, the U.S. government finally began to ease restrictions on hemp cultivation and production. The 2014 Farm Bill introduced the USDA Hemp Production Program.5 Under the Program, universities and state departments of agriculture are allowed to cultivate hemp if:
The industrial hemp is grown or cultivated for purposes of research conducted under an agricultural pilot program or other agricultural or academic research; and
The growing or cultivating of industrial hemp is allowed under the laws of the state in which such institution of higher education or state department of agriculture is located and such research occurs.
The 2014 Farm Bill did not remove hemp from the auspices of the CSA, nor did it address the continuing application of federal drug control statutes to the growth, cultivation, manufacture, and distribution of hemp products.
The 2018 Farm Bill built upon the deregulation that began in 2014.6 Although both the 2014 and 2018 bills define hemp as the plant Cannabis sativa L. and any part of that plant that has a delta-9 THC concentration of 0.3% or less by dry weight,7 the 2018 Farm Bill took the additional step of removing hemp from the federal list of controlled substances and categorized it as an agricultural product. As a result, the production of hemp is now subject to USDA licensure and regulation. However, until the USDA completes its rulemaking process for implementing hemp regulation, hemp production remains illegal unless done in compliance with the terms of the earlier 2014 bill.8 For the time being, legal cultivation of hemp still must occur in a state that has authorized hemp research9 and the researcher must be either an institute of higher education or a state department of agriculture (or its designee).
With the increasingly favorable changes to federal and state law allowing for the expanded cultivation and production of hemp in the United States, the market is expected to grow significantly in the coming years. In 2014, the U.S. industrial hemp market was estimated at approximately $504 million.10 In only one year after the passage of the 2014 Farm Bill, the industrial hemp market was estimated to have increased by over $95 million to almost $600 million. By 2017, the worldwide market for industrial hemp was estimated to be $3.9 billion and growing at a compound annual growth rate (CAGR) of 14%.
In addition to favorable changes in U.S. law, the hemp market is benefiting from growing consumer awareness and demand for hemp-based food products.11 High in omega-3 and omega-6, amino acids and protein, hemp is growing in popularity as a cooking oil, dairy substitute, flour source and bakery ingredient. Among other things, hemp is considered by some to provide positive health effects for those seeking help with insulin balance, cardiac function, mood stability, and skin and joint health.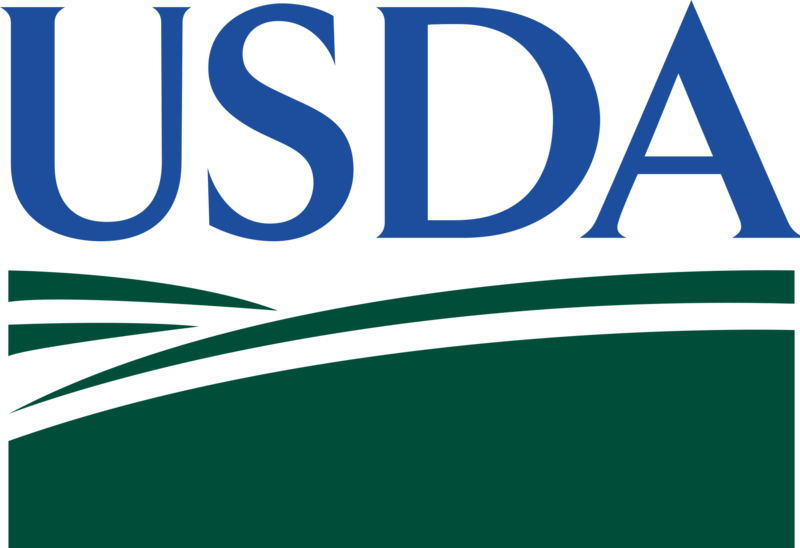 Although hemp cultivation is now allowed in the U.S.—at least for research purposes—and the market is forecasted to rise steadily under growing demand for hemp-based products, broad access to viable, legal seeds continues to present a challenge for researchers and commercial growers. In order to legally implement authorized cultivation programs and take economic advantage of a swiftly growing market, farmers must have access to seeds that can be guaranteed to consistently produce plants that fall under the legal definition of hemp. In an attempt to alleviate the problem, several states, including California, Indiana, Maine and Oregon, have implemented programs to license or certify compliant seed distributors and producers.
The importance of hemp seed availability and development has also been recognized on the federal level. On April 24, 2019, the USDA Agricultural Marketing Service published a Notice to Trade announcing that the USDA's Plant Variety Protection Office ("PVPO") is now accepting applications of seed-propagated hemp for protection under the Plant Variety Protection Act ("PVPA"). Among other things, the PVPA provides intellectual property protection to breeders who have developed new varieties of seed-propagated plants. Under the new guidance, breeders of new hemp varieties can now secure protection pursuant to the PVPA. Those holding a certificate of protection from the PVPO can exclude others from marketing or selling a registered hemp variety and manage how other breeders and growers use their protected variety.
The process for requesting protection under the PVPA is fairly straightforward. Breeders, or their attorneys, must complete all application forms, pay the required fees,12 submit a distinct plant variety name, and provide a deposit of at least 3,000 viable and untreated seeds of the variety (or 3,000 seeds of each parent variety for a hybrid). One required form for a completed PVPA application is the Objective Description of Variety form.13 This form provides a series of questions that identify the distinct aspects of the variety in question, including, among other things, plant and leaf characteristics, seed properties and anticipated uses. Upon receipt of the completed application and fees, the PVPO examines the application to determine whether the listed plant variety is new, distinct, uniform, and stable. If the PVPO determines that the requirements are satisfied, it will issue a certificate of protection granting the owner exclusive rights to the registered variety for a period of 20 years.Now is the time for farmers, researchers, and hobbyists alike to take advantage of the expanded opportunities available for protecting intellectual property for proprietary hemp varieties.
Although hemp has traditionally been used in the textile and fiber industries, the estimated 17.1% CAGR in the hemp seed segment is being driven by the increase in demand for hemp oil, seedcakes, and other food and nutraceutical products. These products are primarily derived from the hemp seed as opposed to its fibers. Presently, hemp seeds contain approximately 30-35% oil, of which approximately 80% is essential fatty acids, and 25% crude protein.14 Under the new PVPA guidelines, if a breeder is able to cultivate a sustainable plant that increases the plant's production of the desirable compounds, he or she could achieve a significant position in the growing market.
The protection provided by the newly expanded PVPA builds upon other avenues of intellectual property protection now available to hemp breeders and growers. In addition to the PVPA, plants meeting certain criteria may also be protectable under a plant patent or a utility patent, both of which are administered by the U.S. Patent and Trademark office. Generally speaking, PVPA protection may be available for seeds and tubers, plant patent protection applies to asexually propagated plants, and utility patent protection may be available for genes, traits, methods, plant parts and varieties.15
With a market that is expected to grow substantially in the near future, and with the passing of increasingly friendly federal and state legislation, the hemp industry is on the cusp of significant expansion. Now is the time for farmers, researchers, and hobbyists alike to take advantage of the expanded opportunities available for protecting intellectual property for proprietary hemp varieties.
---
George Washington to William Pearce, 24 February 1794.
George Washington and Agriculture

,

https://www.mountvernon.org/library/digitalhistory/digital-encyclopedia/article/george-washington-and-agriculture

, last visited May 14, 2019.

Hemp, Thomas Jefferson Encyclopedia, 

https://www.monticello.org/site/research-and-collections/hemp

, last visited May 14, 2019.

Controlled Substances Act, Pub.L. 91-513, 84 Stat. 1236.

Agricultural Act of 2014, Pub.L. 113-79.

Agriculture Improvement Act of 2018, Pub.L. 115-334.

Any plant having a THC content in excess of 0.3% is considered marijuana and remains illegal as a controlled substance under the CSA.

See, e.g.

,

https://www.ams.usda.gov/rules-regulations/farmbill-hemp

.

To date, at least 41 states have passed legislation authorizing hemp cultivation and production programs consistent with federal law. As of the date of this article, those states that have not enacted legislation allowing the cultivation of hemp for commercial, research, or pilot purposes include: Connecticut, Georgia, Idaho, Iowa, Louisiana, Mississippi, Ohio, South Dakota, Texas, and the District of Columbia.

Industrial Hemp Market – Market Estimates and Forecasts to 2025

, Grand View Research,

https://www.grandviewresearch.com/industry-analysis/industrial-hemp-market

, last visited May 14, 2019.

Currently, the Food and Drug Administration prohibits hemp-based CBD in food and beverages. However, the FDA has set a public hearing to discussing the legalization of CBD in food and beverages for May 31, 2019.

The PVPA application fee is currently $4,382 with an additional fee of $768 due upon issuance of a certificate of registration.

The Objective Description of Variety form for Hemp (

Cannabis sativa L.

) can be found at

https://www.ams.usda.gov/sites/default/files/media/113HempST470.pdf

.

Hemp Seed (Cannabis sativa L.) Proteins: Composition, Structure, Enzymatic Modification, and Functional or Bioactive Properties

,Sustainable Protein Sources (Ch. 7), R.E. Aluko (2017).

Regulations are currently under consideration that could expand or otherwise modify the scope of protection available under each of the enumerated intellectual property protection schemes. Consult a licensed attorney for questions regarding the specific program that may apply to a particular set of circumstances.
The post Hemp: A Growing Market Ripe for Protection appeared first on Cannabis Industry Journal.
CBD Oils
|
Growing Cannabis
|
CBD For Anxiety
|
CBD Oil Benefits
|
CBD Oils Cancer Fighting
|
Effects of CBD Oil
|
CBD Oil For Pain
|
CBD Oil For Pain
|
Vape Pens
|
Vape Pen Starter Kit
|
Vaporite Pen
|
Vapir Pen
|
Vapen
|
Sutra Pen
|
Pulsar Pen
|
Pax Pen
|
Kandy Pens
|
Greco Science Pens
|
Exxus Pens
|
Dr Dabber Pens
|
Dipstick Pens
|
Davinci Pens
|
Atmos Pens
|
Arizer Pens
|
Zephyr Pens
|
White Rhino Pens
|
Volcano Pens
|
Viva La Vape Pens
|
1. What is CBD? What is CBD Oil?
Cannabidiol (CBD) is a naturally occurring constituent of industrial hemp/cannabis. Its formula is C21H30O2 and it has a molecular mass of 314.4636. It is the most abundant non-psychoactive cannabinoid found in cannabis, and is being scientifically investigated for various reasons.
CBD oil is a cannabis oil (whether derived from marijuana or industrial hemp, as the word cannabis is the latin genus name for both) that has significant amounts of cannabidiol (CBD) contained within it. Our CBD products and extracts are derived from industrial hemp, so they could be considered CBD-rich hemp oil, hemp derived CBD oil, CBD-rich cannabis oil, or plainly "hemp extracts" since they typically contain much more than just CBD. Again, cannabis doesn't mean marijuana, but is the genus name, and general umbrella term which all forms of marijuana and hemp fall under. The form of cannabis we use for our CBD and hemp extracts is industrial hemp; we do not sell marijuana.
2. If a hemp extract is 40% cannabinoids, what's the other 60%? What's in your hemp extracts besides the naturally occurring cannabinoids?
Our Kentucky hemp extracts contain over 80 different phyto-cannabinoids such as cannabidiol (CBD), CBC, CBG, CBN, etc.. In addition to the cannabinoids naturally present in our agricultural hemp extracts, there are also many other types of natural molecules and phyto-chemical compounds such as amino acids, carbohydrates, vitamins (including B1, B2, B6, D), fatty acids (including omega 3 & 6), trace minerals (including iron, zinc, calcium, magnesium, potassium), beta-carotene, chlorophyll, flavanoids, ketones, nitrogenous compounds, alkanes, glycosides, pigments, water, and terpenes. The most common terpenes in our hemp extracts are Myrcene, Beta-caryophyllene, Terpinolene, Linalool, alpha-Pinene, beta-Pinene, Nerolidol og Phytol, trans-alpha-Bergamotene, Limonene/ beta-Phellandrene (Co-elution), and alpha-Humulene.
3. What's the difference between Hemp and Marijuana?
Scientifically, industrial Hemp and Marijuana are the same plant, with a genus and species name of Cannabis Sativa. They have a drastically different genetic profile though. Industrial Hemp is always a strain of Cannabis sativa, while marijuana can be Cannabis sativa, Cannabis indica, or Cannabis ruderalis. The major difference is how industrial hemp has been bred compared to a marijuana form of Cannabis sativa.
Typically speaking, industrial hemp is very fibrous, with long strong stalks, and barely has any flowering buds, while a marijuana strain of Cannabis sativa will be smaller, bushier, and full of flowering buds. However, newer industrial hemp varieties in the USA are being bred to have more flowers and higher yields of cannabinoids and terpenes, such as our Kentucky hemp we're now using!
99% of the time marijuana has a high amount of THC and only a very low amount of CBD. Hemp, on the other hand, naturally has a very high amount of CBD in most instances, and only a trace amount of THC. Fortunately, the cannabinoid profile of hemp is ideal for people looking for benefits from cannabis without the 'high.' Hemp is used for making herbal supplements, food, fiber, rope, paper, bricks, oil, natural plastic, and so much more, whereas marijuana is usually used just recreationally, spiritually, and medicinally. The term cannabis oil can refer to either a marijuana or hemp derived oil, since marijuana and hemp are two different forms of cannabis.
In the USA the legal definition of "industrial hemp," per Section 7606 of the Agricultural Appropriations Act of 2014, is "INDUSTRIAL HEMP — The term ''industrial hemp'' means the plant Cannabis sativa L. and any part of such plant, whether growing or not, with a delta-9 tetrahydrocannabinol concentration of not more than 0.3 percent on a dry weight basis."
4. Are hemp derived cannabinoids such as CBD as good as CBD from marijuana?
The short answer is yes. CBD is CBD, whether from marijuana or hemp. Most marijuana has a very low non-psychoactive cannabinoid profile (like CBD, CBC, CBG), so most of the time hemp would be much more preferable for anything besides THC. Marijuana is usually very high in THC (gives people the high) but usually very low in other non-psychoactive cannabinoids.
Nowadays in the USA, many farmers are growing industrial hemp flowers that are just as beautiful, odor-producing, and terpene rich as the best marijuana strains, such as our partnered farmers in Kentucky.
5. Why don't you source your Hemp and CBD from within Colorado?
We feel that the hemp program in Kentucky is more well suited for our company in regards to growing hemp, and that because it's 100% compliant with Section 7606 of the 2014 Farm Bill (and the 2016 Agricultural Appropriations Act), procuring it from there is perfectly legal at the federal level. Kentucky's ecology is perfect for hemp just as it is for tobacco. The growing season is longer than in Colorado, and the soil is richer, so the quality of the hemp and the yields are better.
6. What's the percentage of cannabinoids and CBD in your product?
Our raw extracts have varying percentages of cannabinoid and cannabidiol (CBD) content, the range being 10%-99%. Each product has a unique formulation and uses varying ratios of our extract types. Our CBD Isolate is over 99% pure CBD.
7. What is the best method of use?
For our dietary supplements we can only recommend them for internal consumption. Our CBD isolate is for research purposes only. If you don't like the flavor of the oil supplements, you can mix with something sweet like apple sauce or honey to cut through the flavor.
8. What's the ideal serving size for me, and how often should I take it?
There is no easy answer to this. Our starting recommended serving size is 15 drops but we generally recommend experimenting to see what feels best to you. Some prefer 5 drops, some prefer over 50 drops per day.
9. What is the safety of your hemp extracts? Are there negative side effects?
Hemp is considered by many to be generally safe. We've never seen or heard of any significant or negative
side effects in our years in the industry. That said, we can't rule them out. Please consult with your physician before using any dietary supplement including Hemp extract supplements.
10. Which of your CBD and hemp products should I get?
As a company who sells various dietary and food supplements, we can't suggest any of our products for the prevention, treatment or cure of any disease or ailment.
When considering our different dietary hemp products, know that they all come in two strengths. Our Original Hemp blends (Classic Hemp Blend, Hemp Complete, Brainpower oil, & Signature Blend) all have 250+mg of cannabinoids per fluid ounce, and our concentrated blends have 1,500+mg per fluid ounce, six times the potency of our traditional oils. We've found that sometimes less is more, but nevertheless, some people like to take very large serving sizes of our hemp extracts.
The main difference between the four Original Blends is the additional herbal ingredients besides hemp. We suggest you research the separate components of each blend to determine which product may be most appealing to add to your dietary regimen. If you know it's solely the hemp extract that you are looking for, with no additional ingredients, then Classic Hemp Blend or Classic Hemp 6x is what you're looking for.
For dabbing and vaporizing or for research you can try our CBD Isolate.
THOSE WHO SUSPECT THEY MAY HAVE A DISEASE OR ARE SEEKING HELP FOR A DISEASE SHOULD CONSULT A QUALIFIED MEDICAL PROFESSIONAL.
11. Why do people use Hemp Extracts and CBD? What are the benefits and uses of CBD?
In accordance with federal regulations we cannot make health claims regarding our dietary supplement products. We can only recommend our products for general wellness.
12. Is a standard hemp seed oil the same as a high-CBD hemp extract?
Absolutely not. Standard hemp oil, which can be found very cheaply at a grocery store, is a much different product than our CO2 hemp extracts (not from seed). Standard hemp oil is produced by cold pressing the seeds, whereas our hemp extract is a supercritical CO2 extraction of the hemp plant itself, not the seeds. Hemp seed oil is considered to be a great nutritive food, but it doesn't have the naturally occurring terpenes, cannabinoids and other components that our extracts do have.
13. Do I need to move to Colorado to get your Hemp Extracts and CBD? Where do you ship?
No. We actually source our hemp from Kentucky, as it's legal to ship across state lines. Many people are under the impression that the only way to acquire hemp extracts and CBD for themselves or a loved one is to move to Colorado or another cannabis-friendly state. Many major news outlets are misinformed and are unfortunately spreading the idea that you can only get CBD oil in the states where medical marijuana has been legalized. This is simply not the case though. Because our extracts comes from hemp instead of marijuana, we can and do ship to all fifty states, and no medical marijuana card is needed. There are some exceptions, like with Indiana, Missouri and South Dakota we can't sell our concentrated products due to state legislation.
We also ship to Japan, Australia, the EU, Switzerland, and Brazil. For all EU orders contact our exclusive distributor there, Cannawell.
14. Is your Hemp Extract Oil similar to Rick Simpson Hemp Oil?
Not quite. Ours are from hemp and RSHO is usually using marijuana, a different form of cannabis than industrial hemp. Our industrial hemp extracts are more standardized and will usually have a much higher content of non-psychoactive cannabinoids like CBD than one produced through the Rick Simpson method. And oils produced through his method will usually have a much higher THC content, as it's typically marijuana that is used for RSHO.†
Generally speaking, most marijuana producers and sellers (especially on the black market) don't test for contaminants (metals, pesticides, bacteria, etc.). Rick Simpson Hemp Oil is actually more a method of extraction than it is a specific product. People use the Rick Simpson method with hundreds of different strains of marijuana, so the THC, CBD and other cannabinoid content of the final oil is always varying greatly, depending on the cannabis the consumers are acquiring. Usually what's used for Rick Simpson oil is a strain with an inferior CBD content (and high THC), because that's what the vast amount of marijuana is nowadays.
15. Where do you source your hemp and CBD from?
We have partners in Kentucky who grew a dedicated plot for us this year (2016) which is being used in our products now.
We also currently source from Europe but we'll be changing that soon.
16. What kind of testing/analysis is performed on your products?
We have an industry leading quality control system, and we have third party laboratories analyze all of our hemp extracts and our final products for cannabinoid potency, heavy metals, bacterial and microbial life, mycotoxins (fungus), and pesticides.
17. What is CO2 extraction? What's the difference between subcritical and supercritical CO2 extractions?
CO2 extraction is an extraction process that uses pressurized carbon dioxide to extract phyto-chemicals (such as CBD, CBG, or terpenes, flavonoids, etc.) from a plant. CO2 at certain temperatures and pressures acts like a solvent, without the dangers of actually being one. It is the most expensive extraction method, and is widely considered the most effective and safest plant extraction method in the world.
Many hemp and CBD companies boast about their supercritical CO2 extractions, but that's actually only one (and perhaps an inferior) method of using a CO2 extraction machine. There are also subcritical CO2 extractions, and 'mid-critical', a general range between subcritical and supercritical. Subcritical (low temp, low pressure) CO2 extractions take more time and produce smaller yields than super-critical, but they retain the essential oils, terpenes, and other sensitive chemicals within the plant. Supercritical, on the other hand, is a high pressure and high temperature process that damages most terpenes and heat sensitive chemicals, but can extract much larger molecules such as lipids (omega 3 and 6), chlorophyll, and waxes. A truly full-spectrum CO2 extract includes first performing a subcritical extraction, separating the extracted oil, and then extracting the same plant material using supercritical pressure, and then homogenizing both oil extracts into one. In the essential oil industry, an extract made using this specific process is referred to as a CO2 Total.
18. What is the endocannabinoid system (ECS)?
"The endocannabinoid system (ECS) is a group of endogenous cannabinoid receptors located in the mammalian brain and throughout the central and peripheral nervous systems, consisting of neuromodulatory lipids and their receptors." Wikipedia
There are two main types of receptors in the ECS, CB1 and CB2. CB1 receptors are primarily located in the central nervous system and brains of mammals, and CB2 are generally found in the peripheral nervous system. There are two main cannabinoids mammals produce- 2AG and Anandamide (named after the Sanskrit term "ananda" which translates to "peace").
For hundreds of millions of years every vertebrate on Earth has been equipped with this ECS, a crucial system in the body, and it has been known about in the scientific and medical communities since the 1980's. However, it's still not taught about in most medical schools.
Comments
comments